Han River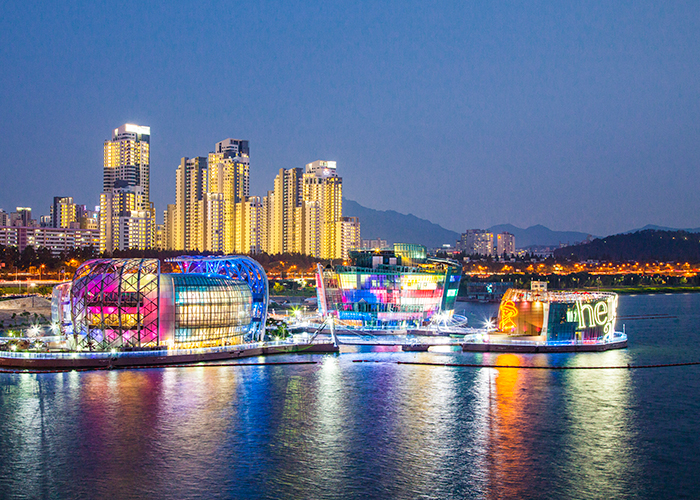 Han River is the oasis in which
anyone can come to enjoy freely.

Enjoy the fresh air while tyring Chimaek,
(chicken and beer), watch the waters
of the Moonlight Rainbow Fountain dance
to a song and ride a bike along the open river.

These are some things to add in your
list of things to do when you visit Korea.
Take a cruise down the Han river
to enjoy the city lights at night!
Make unforgettable memories
watching the view of Seoul change
every time you pass the bridge
illuminated with colorful lights.