Specialized Private Practices
Dr. Kim's Stem Cell Clinic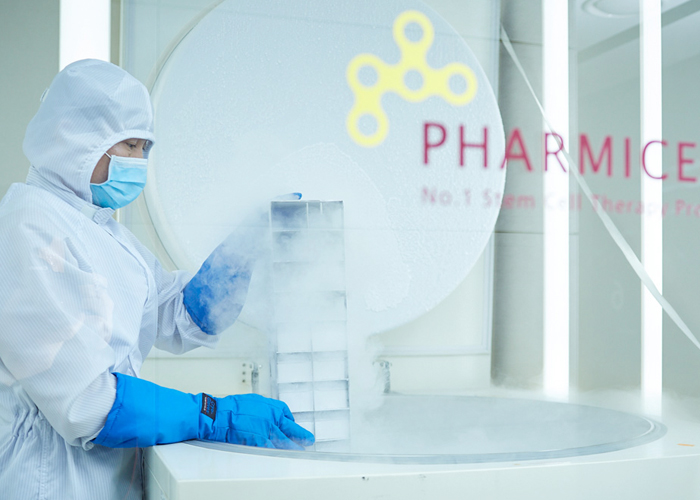 Location: Gangnam-gu, Seoul
Customized stem cell therapy only for you.
Dr.Kim's Stem Cell Clinic provides
customized stem cell treatment
services for various rare, difficult-to-cure,
and anti-aging diseases.

With the world's best research and
technology and abundant clinical data on
various rare and difficult-to-cure diseases,
the clinic will be a beacon of hope for patients
with intractable diseases.
BGN Eye Clinic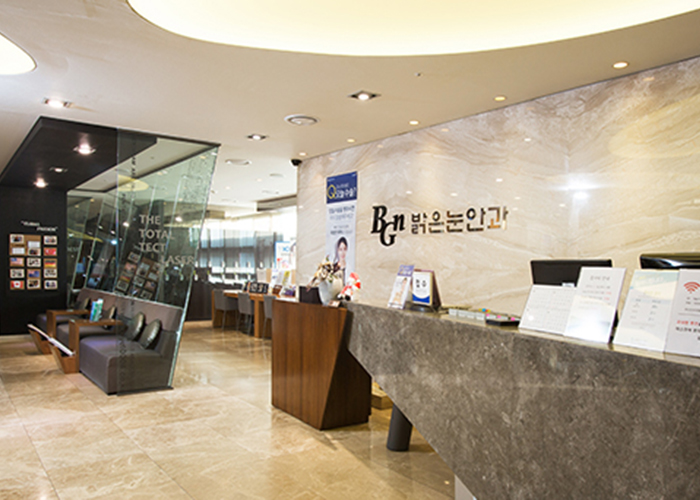 Location: Gangnam-gu, Seoul
BGN Eye Clinic Gangnam branch is striving to
enhance their patients' quality of life through
providing clear eyesight from their abundant
experience in surgery and latest
advanced equipment.

The cross check system of two doctors,
their life-long management system,
specialized DNA testing,
24 hour clean system with constant
temperature and humidity with
their HEPA filters, they perform surgery with
state of the art medical equipment
that are used by university medical centers.

They received patients from around the world,
who are very satisfied with the result of
their treatment at BGN Eye Clinic.
Oracle Dermatology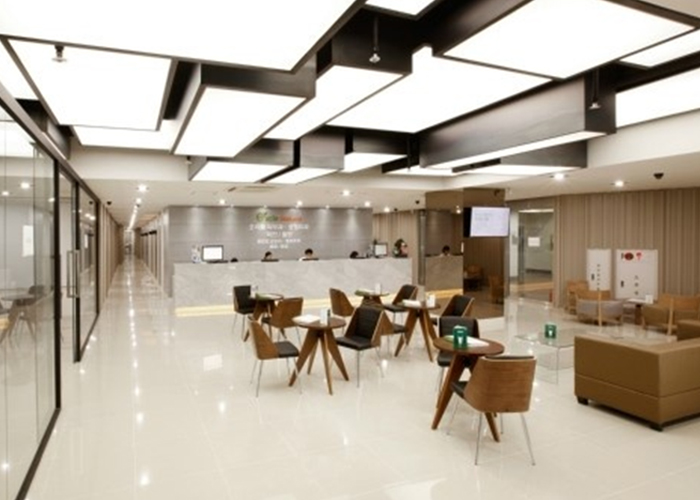 Location: Gangnam-gu, Seoul
Oracle Dermatology & Plastic Surgery Clinic
is one of the largest plastic surgery centers
with 80 branches
in Korea and abroad.

Oracle Plastic Surgery-Dermatology offers
the optimal treatment method through a
collaboration system of the world's
leading specialists of each field and
have shown the best results with over
ten years of experience.

You can also receive treatment in a
comfortable atmosphere.
Their process is efficient in movement and
requires minimal visits with effective results.
Lamiche Dermatology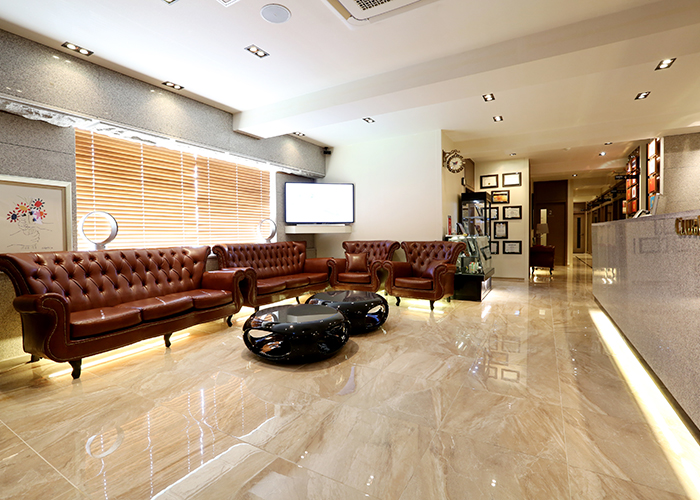 Location: Songpa-gu, Seoul
Lamiche Dermatology has 68 machines
of the 34 types of latest skin care
lasers and skin care equipment.

It is a place where you can feel
assured to receive safe treatment, knowing
they have 19 years of experience.

The high accuracy 3D skin diagnosis and
a 1:1 personalized treatment conducted
in a separate room will provide you
with the utmost comfortable treatment.
Live Dental Clinic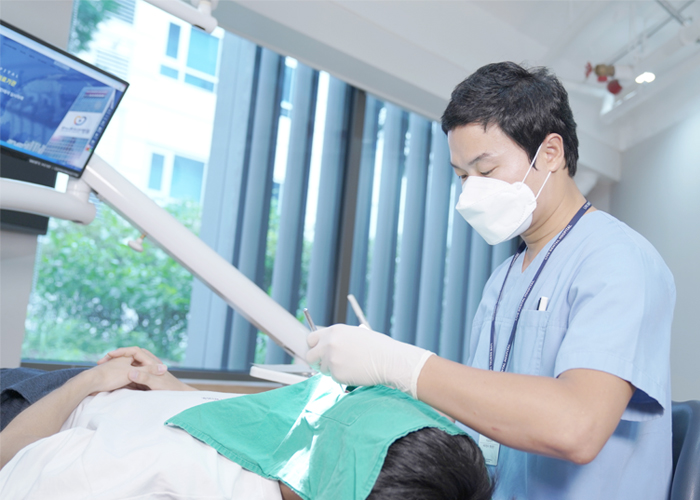 Location: Bupyeong-gu, Incheon and Gangnamgu, Seoul
With precise diagnosis enabled by digital
medical devices from medically advanced
countries, Live Dental Clinic provides
systematic treatment.

Infection control through a 17-step
disinfection system provides an environment
where you can receive care with confidence,
and the integrated care system from
examination to treatment design, treatment,
and follow-up is the pride of Live Dental Clinic.
DA Plastic Surgery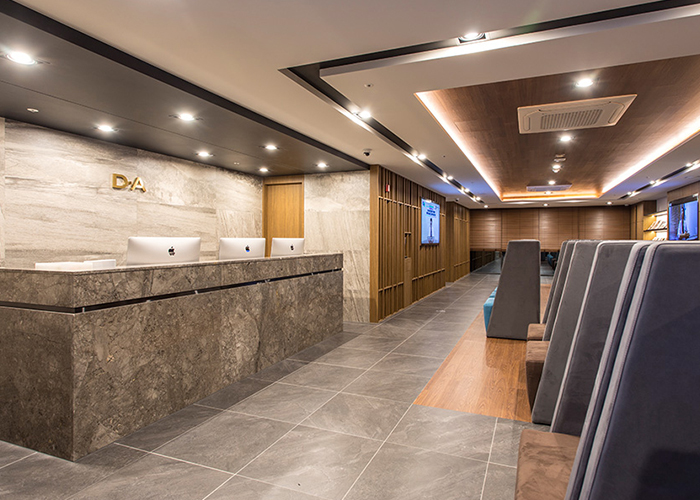 Location: Gangnam-gu, Seoul
There is a hospital that is perfect for you
who want to pay for safety
and honest treatment in plastic surgery.

DA Plastic Surgery is state-of-the-art
medical equipment,
plastic surgery/ anesthesiology/dermatology
we do the surgeries with the
three departments
on the basis of safety.

DA Plastic Surgery with honest care
and hygienic and
comfortable hospital facilities that
only perform surgery
that is essential to the customer.

We are going to finalize you beautifully
with the philosophy that
'The change of the physical beauty
maximizes women's confidence'.
B&VIT Gangnam- Eye Center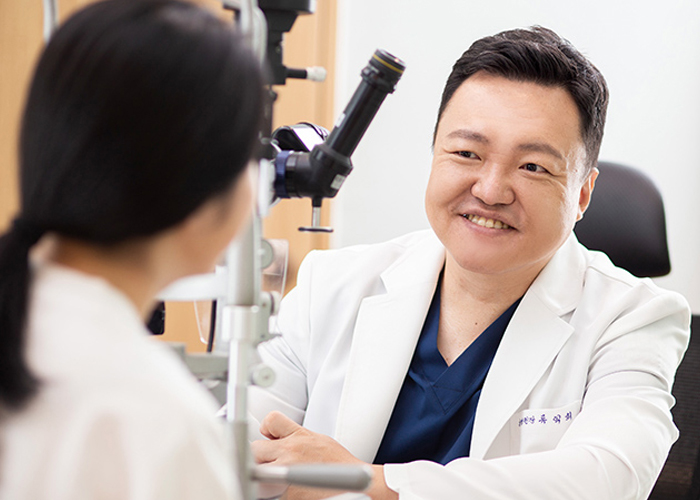 Location: Gangnam-gu, Seoul
B&VIT Gangnam – Eye Center has done
500,000 vision correction surgeries
over the past 28 years,
we developed the world's first
A.I vision correction by
analyzing and researching with big data.

Vision Correction Center where
pre-operative examination
and outpatient treatment are
conducted after surgery,
with a cataract center where cataract testing
and counseling are conducted
and an operating center
that performs safe surgery with the
latest equipment,
we offer safer and more optimized
personalized surgery.

Our goal is only on your healthy eyes.